Louvered Pergola – 5 Impressive Designs for 2022
February 20, 2022 2:15 pm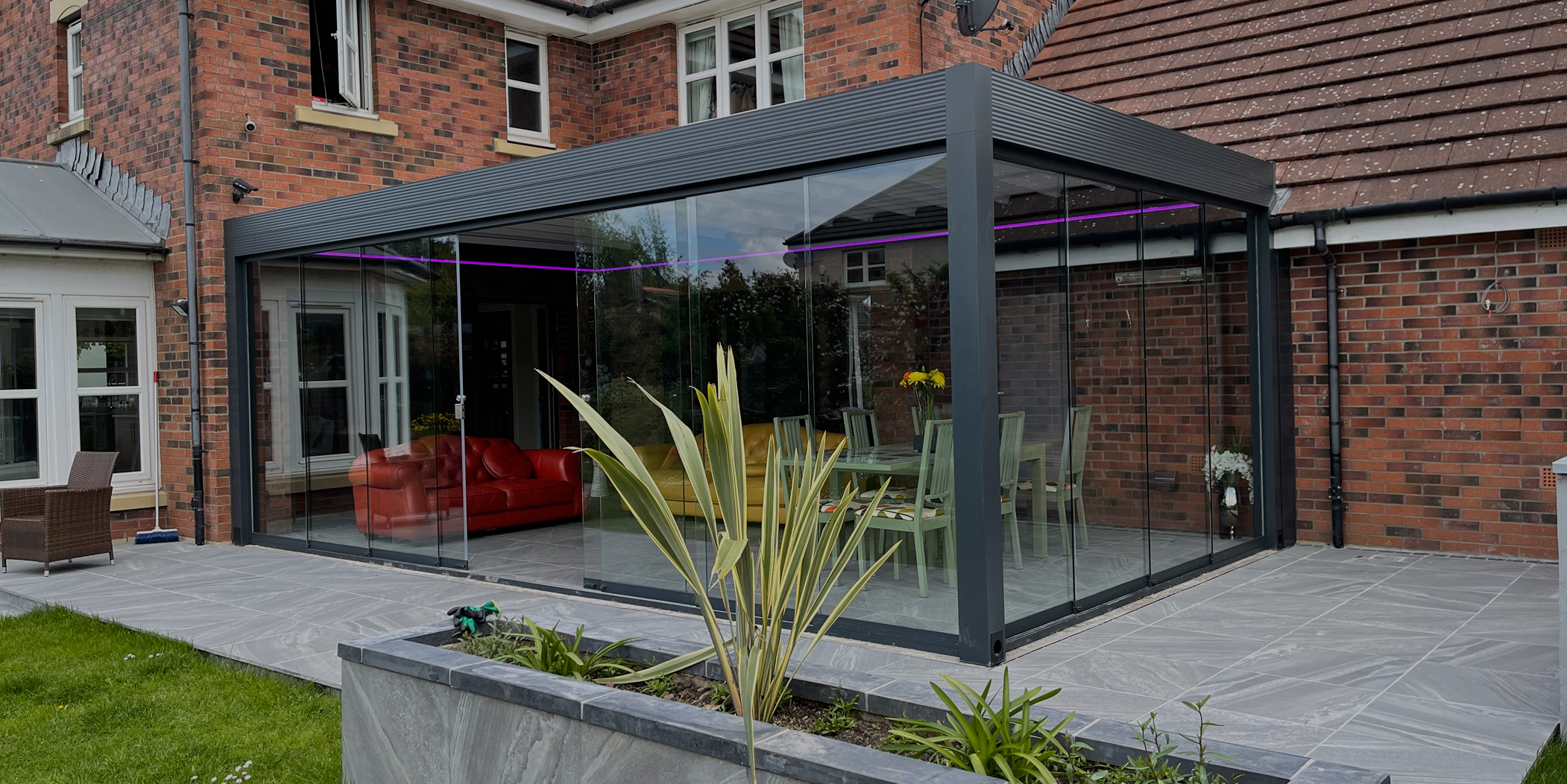 The Louvered Pergola has featured in Europe for several years now as the ultimate outdoor living experience and over the last few years has started to gain momentum in the UK as we look to spend more time outside, even during the colder months.
The beauty of these modern structures is not just the quality of engineering or the bold statement they make featuring next to your home, but the ability to create a reactive living space that you can open in the summer and enclose for the remainder of the year which drastically increases its usability.
There are many factors to think about when considering the addition of a louvered pergola and working with an experienced company to ensure every detail has been thoroughly considered is imperative. The following projects serve very well as inspiration.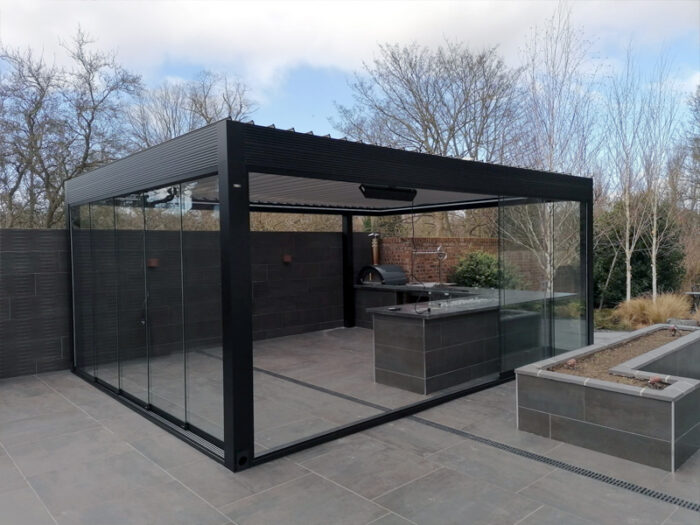 Louvered Pergola with glass sliding doors on 2 sides enclosed over an outdoor kitchen. The roof is completely water tight when closed and rain fall filters through the inside of the posts and out through the bottom of the posts.
Find out more about these structures.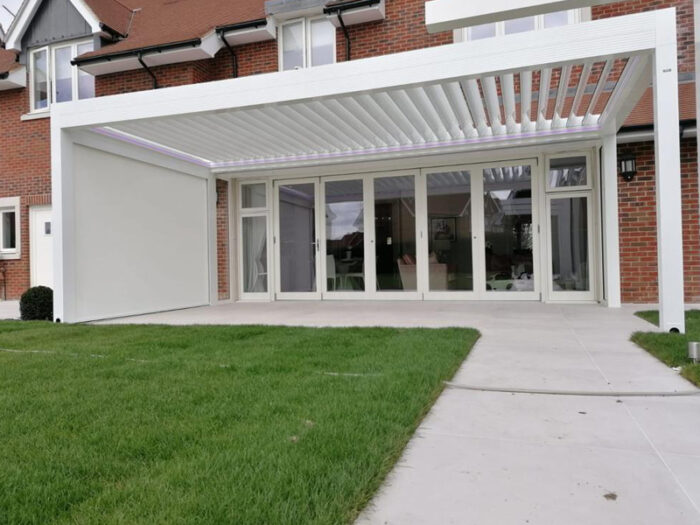 Bioclimatic Louvered Pergola with white blades, remote controlled drop down screen to the left hand side and perimeter colour controlled LED lighting.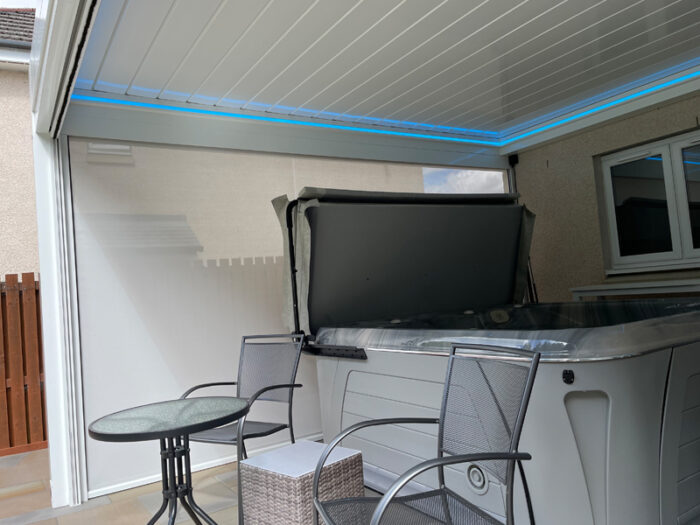 White Louvre Pod with perimeter LED lighting and side and front remote controlled drop down screens. When all the screens are down and the roof is open, you can enjoy the perfect evening under the stars with a glass of champagne in your hot tub.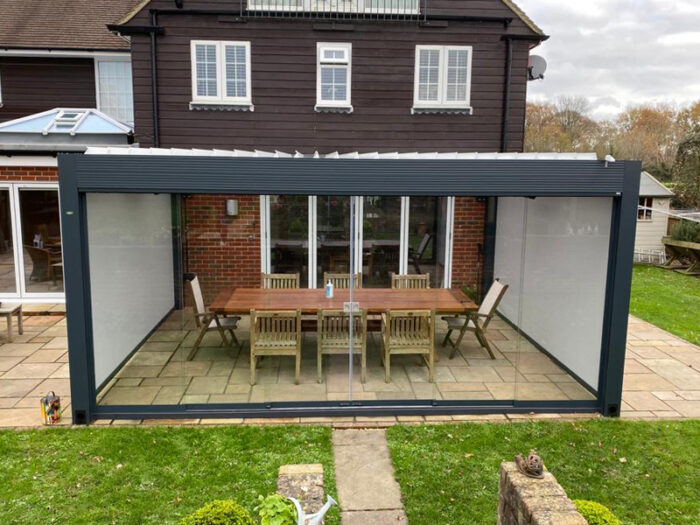 This particular structure is manufactured in Italy by our partner Gibus.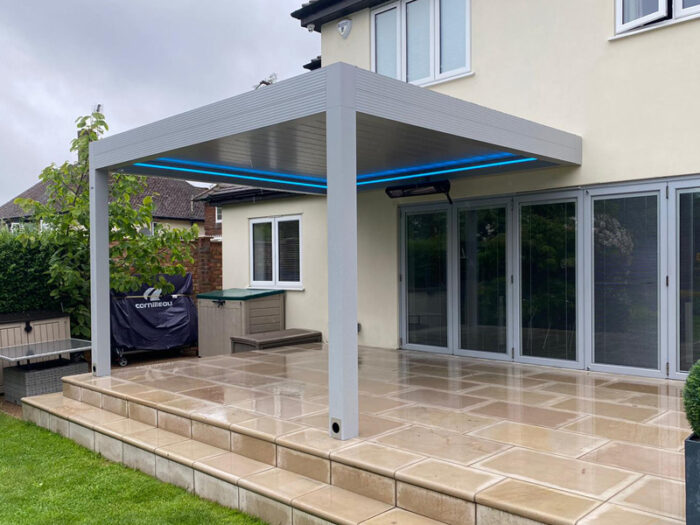 Extended entertainment space with LED perimeter lighting.
If you considering adding a new structure to your home or business, our team can provide you with pricing over the phone or via email so you can make a prompt informed decision.